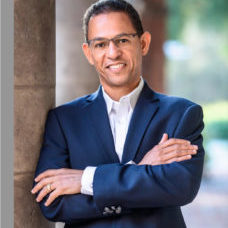 Kennedy Hilario
Mr. Hilario is currently the CEO of ACE Charter Schools, where he is responsible for managing the finances, operations, compliance, and fundraising, as well as guiding the instructional recovery of the student community after the pandemic setback.
Kennedy comes to ACE with a track record of leading growth, financial and academic achievement in several charter school networks in California and Massachusetts and has assisted in the turnaround of district schools.
He is a native Spanish speaker and has extensive knowledge of the K-12 school space - including deep experience working with student populations from low-income communities. This is the source of his strong commitment to the ACE mission and vision.
Prior to working in education, Kennedy worked for 12 years in the private sector with Exxon/Mobil, Booz Allen Hamilton, and Monsanto. A lifelong learner, Kennedy has a B.S. in chemical engineering from the University of Florida, a B.S. in psychology from Biola University, an M.Ed. from Fielding Graduate University, and an MBA from Harvard Business School.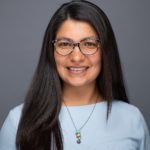 Rosie Bravo
A daughter of Central Valley migrant workers, Rosie is a first-generation college graduate with a Bachelor's and Masters from San Jose State. Rosie began her career in education at San Jose State University working with Student Conduct & Ethical Development in the Mediation Center. At San Jose State, Rosie also volunteered as a Rape Crisis Advocate.
Joining ACE in 2008, she was the founding Office Manager of what is now ACE Empower Academy. As ACE grew to include more campuses, Rosie worked on student support systems as well as standardizing systems across the network. Shifting to Human Resources in 2012, Rosie has continued to improve and grow ACE Charter Schools' systemwide compliance, operations, and hiring.  She currently is the Sr. Director of Human Resource & Compliance. Rosie enjoys time away from ACE with her husband and two school-aged children.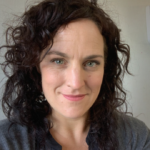 Zoe Duskin
Zoe Duskin is the Senior Director of Teaching and Learning at ACE Charter Schools, where she sets the vision for curriculum and instruction, oversees professional development, manages the alumni program, and coaches school leaders. Zoe has spent the majority of her career in public schools as a teacher, instructional coach, and administrator. Zoe was the founding principal of the Inspired Teaching Demonstration School, a public charter school in Washington, DC that hosts a teacher credentialing and professional development program. Zoe was responsible for developing the school's culture, establishing expectations for teaching and learning, recruiting and training staff, recruiting students, and managing space use. After returning home to California she served as Site Director of College Track San Francisco, a non-profit committed to empowering young people to become the first in their families to graduate from college. Zoe holds a Bachelors' degree from Barnard College and a Masters in Policy, Organization, and Leadership Studies from Stanford's Graduate School of Education.