Our Executive Director, Greg Lippman, co-founded the 1st charter school in Silicon Valley.
ACE's Founding Executive Director Greg Lippman began his career as a teacher at a local public high school in San Jose, where he taught for over 4 years. During that time, he was part of a group of teachers who built a successful school within a school for the highest-need students, but, due to the bureaucratic limitations of the system, was unable to grow that program. This led him to explore the charter school model, and eventually become the founding Principal at Downtown College Prep (DCP), the first charter school in Silicon Valley.
At DCP's first graduation, Greg was able to celebrate the fact that 100% of the first class of graduates were going to college, but at the same time was forced to reflect on the fact that there were many students who, for a lot of different reasons, didn't make it to graduation.
ACE was founded to serve the most struggling students.
At that point, Greg committed to building another charter organization focused on the types of students who were failing, even at great schools like DCP. He wanted to build something that was more specifically for those that struggle academically, those that lack the personal momentum or family support to succeed.
When Greg first came to ACE, it was a different organization: the ACE Public School Network, which was started by a group of community organizers and parent leaders from the organization PACT (People Acting in Community Together). PACT had started an organizing movement in East San Jose around quality public schools that eventually led to the opening of several small District schools where principals and families were given the power to design their own schools from the ground up.
However, political considerations threatened the success of those schools, and Greg, along with Susan Hammer (former mayor of San Jose), founded ACE Charter Schools to build on the community movement that the first ACE had started, and to create charter schools specifically designed for the most marginalized students and families in San Jose.
In 2008, the first ACE school opened with 95 5th and 6th graders; in 2017, the first class of ACE high school alumni headed off to college.

ACE Charter Schools has grown by leaps and bounds since opening in 2008, and now numbers four schools (three middle and one high) with over 1,200 students and over 100 alumni in college.
The first ACE school opens

ACE Charter Middle School opens in the Mayfair neighborhood of East San Jose with 95 5th and 6th graders, 4 teachers, 3 admin staff

2nd Highest State Test Jump of any California public school

127 point jump on the Academic Performance Index (API) over the previous year

1st ACE High School Opens with 100 9th Graders

ACE Empower Academy (the first ACE middle school) opens a permanent campus, supported by $1M from the San Jose Redevelopment Agency

#2 in Algebra, #4 in Science

ACE 8th Graders show remarkable achievement among comparable schools statewide.

#1 for Latino Algebra Proficiency for English Learners

ACE becomes #5 among ALL Silicon Valley schools in Latino Algebra Proficiency and ranks #1 for schools serving high numbers of English Learners.

ACE Network Continues to Grow: Two New ACE Middle Schools open in East San Jose

First class graduates from ACE Charter High School: 98% of first class meets UC/CSU
A-G requirements

ACE Inspire Academy starts with 100 students grades 5 & 6.

ACE to grow to over 2,000 students and alumni from downtown and East San Jose

ACE looks to disseminate model/focus on highest-need students and families nationally
Greg Lippman
Mr. Lippman joined ACE in 2007 as Executive Director, after a long history of working with public schools in San Jose.  Mr. Lippman was the co-founder of Downtown College Prep (DCP) and the Founding Principal of DCP El Primero High School a charter high school in San Jose USD (and 1st ever charter school authorized in Santa Clara County) whose mission is to help low-achieving students become the first in their family to graduate from a four-year college.  Mr. Lippman has experience and expertise in many aspects of creating and sustaining new schools, especially standards-based academic program and school culture design, teacher and administrator development, and community outreach.  Before joining DCP, Mr. Lippman spent 8 years in the classroom as an English and ESL teacher in San Jose and East Palo Alto.  Mr. Lippman received his BA in English Literature from Princeton University and his Masters in the Arts of Teaching from Stanford University.
Tania Wilcox
Tania Wilcox has devoted her entire professional life to help students overcome educational inequalities and barriers. As an immigrant herself and having been the first in her family to graduate from college, she has an unwavering passion to help similar students succeed in their education. Before joining TheDream.US, Tania had a long career with Breakthrough, a national college access program for low-income students. She served as Executive Director of The Silicon Valley site, served on the national board, and was on the national team that led the expansion of the Breakthrough model from one city to twenty-five cities nationwide.
Tania has been an education leader in the Bay area for 25 years. She helped found the first charter school in Silicon Valley, was on the board of Reading Partners while the organization expanded nationwide, helped establish a Spanish immersion pre-school, and has served on various other non-profit boards. Currently, Tania serves on the board of Breakthrough Silicon Valley and is the Board President of ACE Charter Schools.
She holds a BA in Sociology from Wesleyan University, a Master of Education with a concentration in Risk and Resiliency from Harvard Graduate School of Education, and a Certificate on Financial Planning from UC Santa Cruz.
Ms. Wilcox is currently the Program Director – College Partnerships for TheDream.US, the largest college access and success program for DREAMer students in the nation.
"Being the first one to graduate from high school, being the first one to actually go to college, it's something big."
- Luis Rodriguez, ACE Graduate
ACE Charter High School
ACE Empower Academy
ACE Inspire Academy
ACE Esperanza Middle School
ACE Charter High School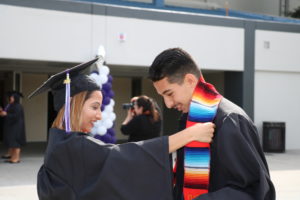 1776 Educational Park Drive
San Jose, CA 95133
Phone: (408) 251-1362 
Fax: (408) 251-1366
ACE Charter High School seeks to serve students who have been left behind by the traditional school system, by immersing them in a culture of optimism and celebrating growth and achievement one challenge at a time. ACE seeks to send all of its students to college by preparing them with the academic, mental and emotional skills they need to graduate from a 4-year institution.
About ACE High School Principal, Keyur Shah: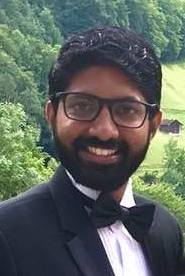 Keyur was born in sunny California, but moved to India where he did most of his K-12 schooling. He holds a B.S. in Engineering Management Systems from Columbia University, and a M.A. in Policy, Organization, and Leadership Studies from Stanford University. Keyur has been a part of public, private, and charter schools within the USA and internationally. He taught Integrated Science and Physics at Miami Northwestern Senior High School in Florida and subsequently became the school's Data Instructional Dean, Science Department Chair, and Math Instructional Coach. At the Alameda County Office of Education, he was a Professional Expert in Common Core Learning and trained teachers across the Bay Area. He was a founding Assistant Principal at the Noble Academy in Chicago, before joining ACE Charter High School in 2014 as an Assistant Principal. When he is not in school, Keyur loves to spend time with his wife cooking, rock climbing, and visiting National Parks across the country.
ACE Esperanza Middle School
Ready to find out more about ACE?