Our Staff Give Us Hope: Michelle Williams, Assistant Principal at ACE Esperanza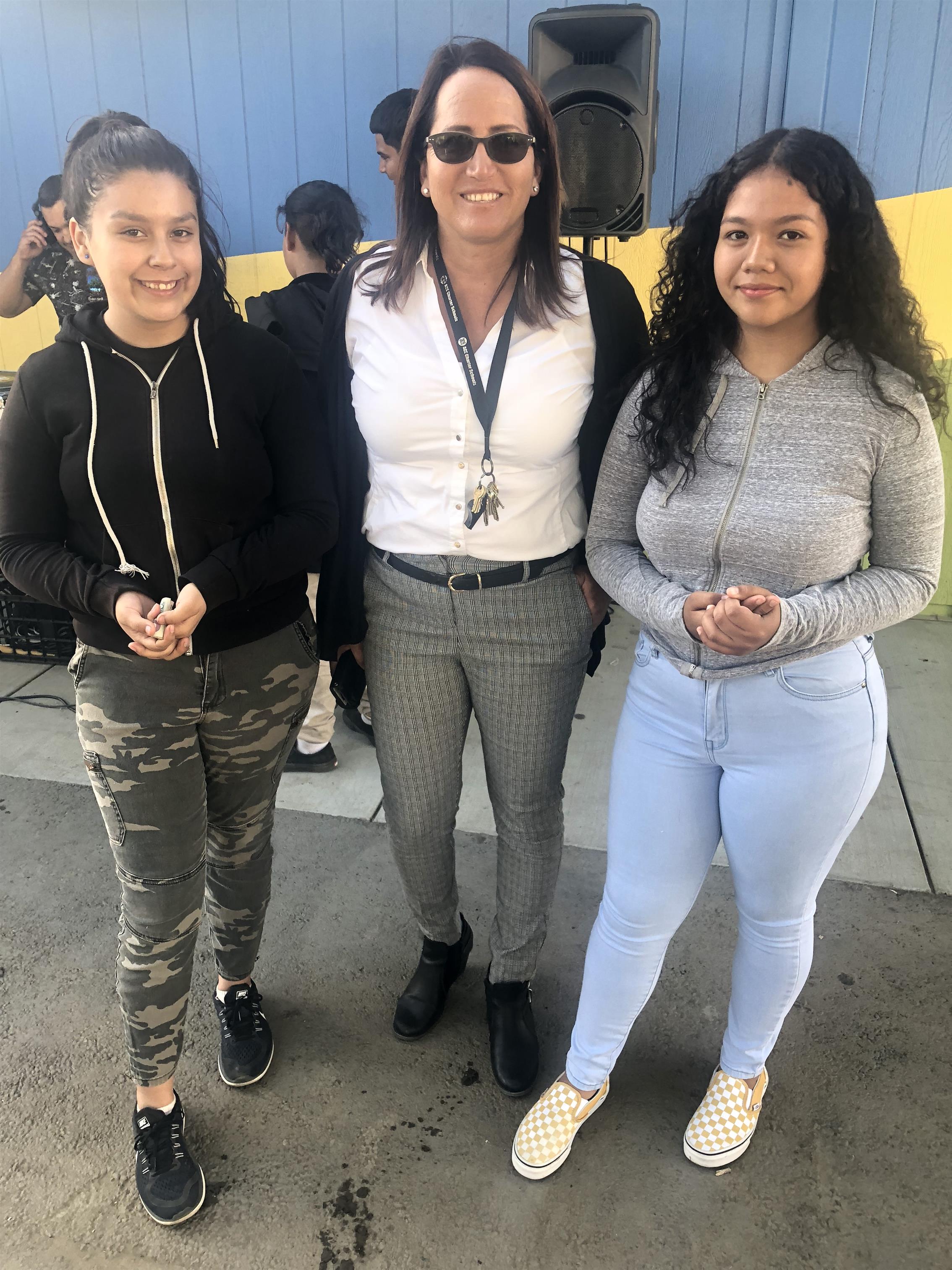 Why #IChooseCollege for my students at ACE Esperanza…
Not only should our students go to college, they deserve college – that is their right as a citizen.
Although Latinos make up a significant part of California, only a minority graduate from a 4-year program or receive a Master's. That needs to change and the only change that will happen will be through schools such as ACE.
A kid that has grown up in a gritty neighborhood that has overcome so many challenges can ultimately create real change.
Our students can become real social justice heroes. To leave them behind and not give them an opportunity to change is a tragedy.
If we really want to make a lasting effect, we need to start in the 5th grade and get them in the mindset that college is for them – that college will help them attain all their dreams.
What is unique about the teachers at ACE?
Relationships. The students we serve are disenfranchised because teachers have failed to reach out and build relationships with them. Our ACE teachers take an interest in who the student is, not just their shortcomings. Our teachers know the students' inner most desires: who they want to be, what motivates them, what change they want to see in their life.
Once our teachers connect with the students and get that spark, the only option is college. Building a trusting relationship allows our children to let their guard down and take in academics.
The teachers we have at ACE are the best of the best – anything less and this demographic can wear on you – to be honest, ACE is one of the most challenging teaching environments.
How is your journey similar to an ACE student?
I come from one of the poorest neighborhoods in San Diego, where a big subset of kids are not doing well. My high school was in a high crime neighborhood – a police trailer lived in the parking lot.
I was left behind – I didn't ask questions and I faded away into the background. I received really poor grades because I didn't get the attention I needed. By the time I got to High School, I was so behind. I initially didn't graduate from high school – no teacher ever made a single attempt at reaching out or making a connection with me.
Now, I have an intense drive to help kids like myself. I want to send a sea of kids, like myself, who were marginalized in the early grades, to college and make real change in society.